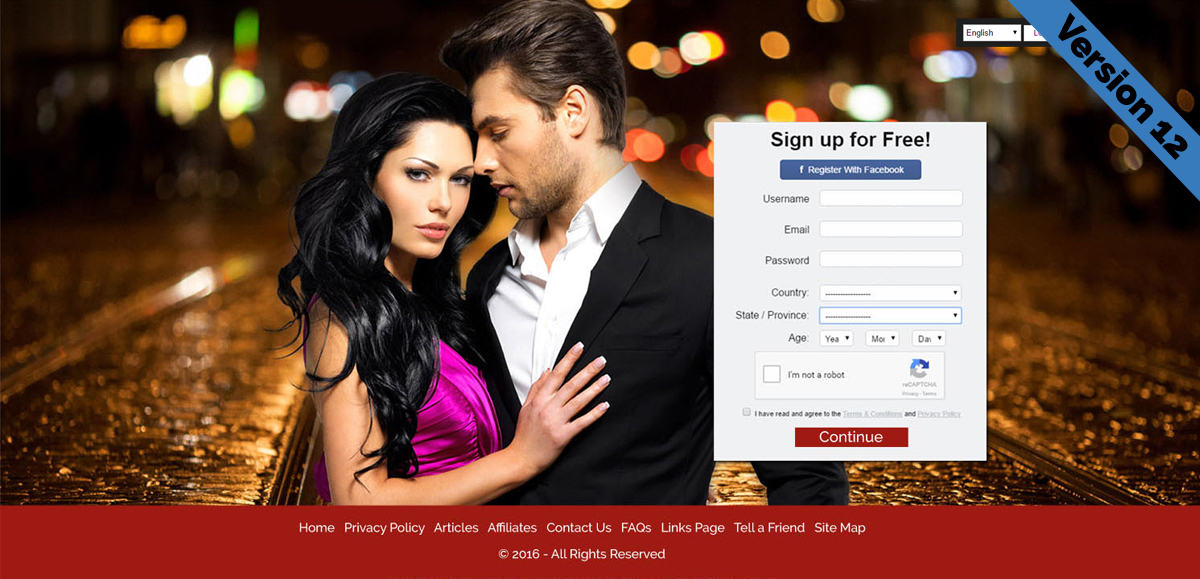 AdvanDate is pleased to announce the release of our flagship dating software. iCupid version 12 is now available. We're very excited about this new release. The dating software has been 100% completely redesigned with a new modern look and feel along with more features.
New Templates
We have added 4 new templates to the dating software. These new templates has some pretty cool features on them including Facebook Connect and on-page registration. Now your members can join right from the main page without having to click on registration. The key here is to get members to register as quickly as possible.
The new dating templates are v18_ADS, v20_blue, v20_red and v20_darksnow. All of which are now included in the iCupid Dating Software version 12.
Stationary Menu Navigation Bar
In version 12 we have made the header stationary. This means that when you scroll down the page the navigation will remain in place at the top of the page. Now your members won't have to scroll back up to the top to get to the navigation menu bar.
Stripe
Stripe payment gateway is now part of the iCupid dating software and is fully integrated. Stripe is great because your customers won't have to leave your dating website to upgrade their account with a credit card. It's all done on the same page with a really cool popup. You will need to add a Stripe account and a SSL certificate on your site in order to use the Stripe payment gateway.
You can test out the new Stripe payment gateway on any of our dating software demos. Just select Stripe in the drop down and see how it works.
Live Video Chat/IM
AdvanDate has integrated FlashComs into the iCupid dating software. If you want to offer your members a way to chat and instant message other members with live video chat and instant messenger then you can activate the FlashComs via the admin. Do know that Flashcoms is a 3rd party company and you will have to purchase their solution. We have fully integrated it into the dating software.
Update: Version 12.1 is now available.