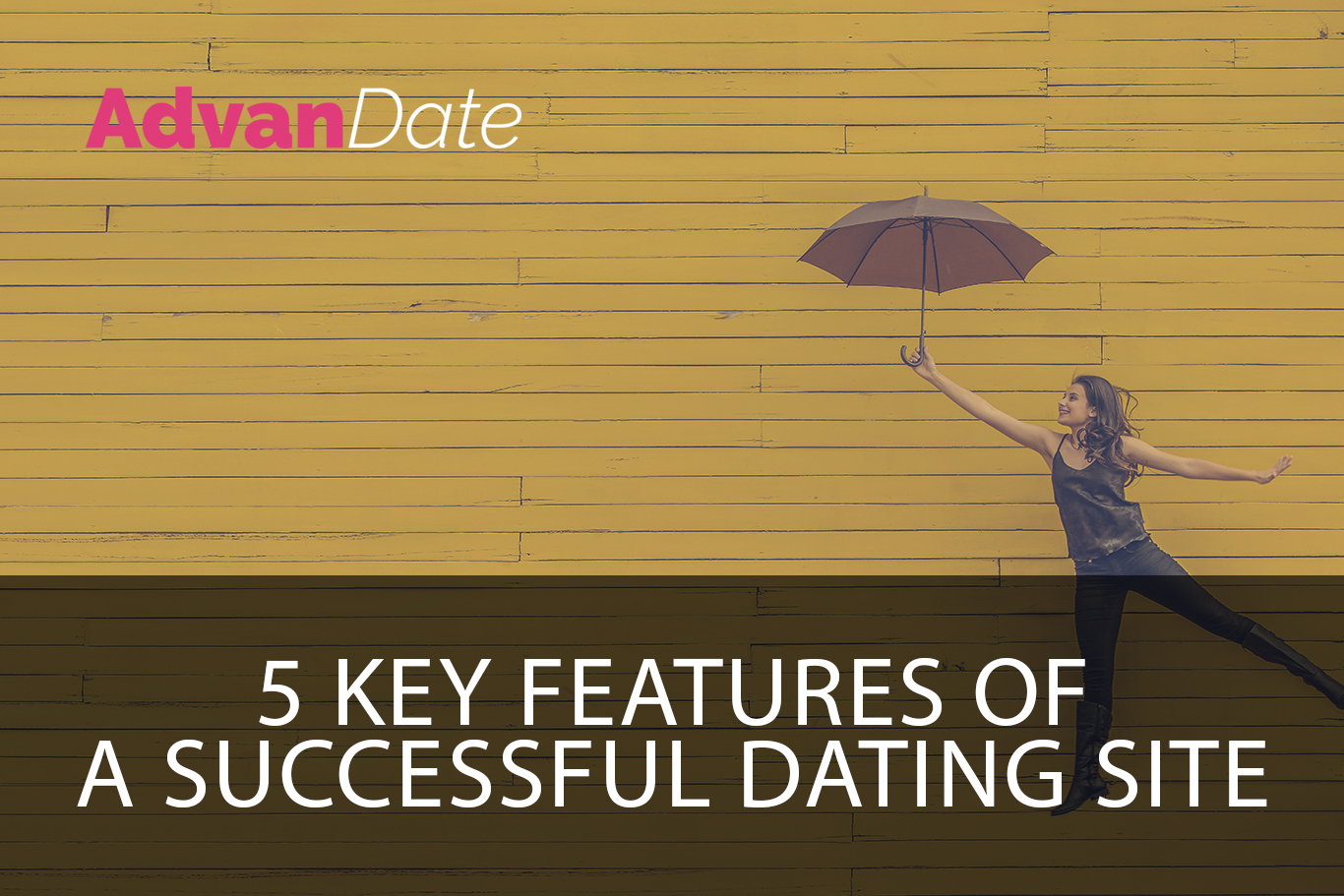 Marriage and dating patterns have drastically changed in the last few years and that is in large part thanks to the emerging phenomenon that is dating sites. The latest Findings from a survey conducted by the Pew Research Centre in October 2019 show that 3 in 10 Americans have turned to online dating with it boding extremely well for 12% of them who have now married or in a serious and committed relationship with someone they met through a dating site. However, it goes without saying that a number of pitfalls await in this corner of the internet. So, what measures should you take if you want activity from your site to be included in those figures.
Here are 5 key features of a successful dating site that will ensure your customers have a positive experience.
Inclusivity
As today's world progresses into a more racially and sexually fluid one, you should be wary of how you market your dating site in a manner which is pleasing to everyone. Activists and experts alike have urged dating sites to remove the controversial option to filter searches by race or religion and algorithms that pair up people of the same race as they enforce biases and discrimination.
"Serendipity is lost when people are able to filter other people out," said Jevan Hutson , lead author of "Debiasing Desire: Addressing Bias and Discrimination on Intimate Platforms," co-written with Jessie G. Taft "Dating platforms have the opportunity to disrupt particular social structures, but you lose those benefits when you have design features that allow you to remove people who are different than you." The Author also mentioned, "users who get messages from people of other races are more likely to engage in interracial exchanges than they would have otherwise. This suggests that designing platforms to make it easier for people of different races to meet could overcome biases".
Simply put, it'll be easier for customers to find a compatible partner when their options aren't limited.
User Friendly Navigation
One of the 5 key features of a successful dating site is that it should be aesthetically appealing and easy to use. Your website should not be bogged down by complicated features and finding a potential mate should be a convenient task.
Furthermore, everyone should feel welcome. According to a study by the University of Cornell, "posting policies or messages encouraging a more inclusive environment, or explicitly prohibiting certain language, could decrease bias against users from any marginalized group. For example, Grindr published an article titled "14 Messages Trans People Want You to Stop Sending on Dating Apps"".
In addition to this, you should always be prepared to answer your customers' questions and address their concerns and FAQ will make sure you're continuously heeding your users' feedback which is key to keep your website running.
Security
According to research and findings from Kaspersky, 2 of the 3 main concerns most people seem to share involve worries about IT security. The site states that quote "63% are concerned about the device they use for online dating becoming infected and 61% are concerned about their data being stolen or leaked from the dating app or service itself"
People are concerned for their safety when they date online and these numbers certainly justify their fears as people who use online dating websites are twice as likely to experience an IT security incident than people that don't (41% compared to 20%). "13% of men and 19% of business owners had been sent phishing emails that claimed to be from an online dating site and were most likely to have had their device infected with malware or ransomware". Therefore, handling and eradicating all threats implanted in your site, putting some effort into securing your site with an SSL certificate will allow users to freely engage thus undoubtedly give you a competitive advantage as potential customers will be less reluctant to use it knowing that they are not at risk of having their security breached.
Fully Eliminate The Fear Factor
Dating sites always tend to be plagued with predators and other individuals with malicious intentions. The same study from Kaspersky deduces "vulnerable people such as the unemployed, and unmarried women, tend to be most concerned about meeting 'people with bad intentions' through their online dating activities".
For a successful dating site, the fear factor mentioned above has to be eliminated. To do that, an extensive screening process has to be implemented so that the users feel confident that scammers are to a minimal. But also make sure that the screening process is not too comprehensive that the users will opt out of creating a user profile due to the complexity.
Social Media Presence
Finally, social Media plays a crucial part in marketing in this new digital era. You can expand your identity by sharing your page, engaging with everyone and regularly uploading interesting content to your social media pages. Most importantly, you need to know your audience's needs.
Not only are married couples who met through online dating happier, they are also less likely to get divorced according to new research from the University of Chicago. The study estimates that marriage breakups were reported in about 6% of the people who met online, compared with 7.6% of the people who met offline. If you play your cards right, a successful dating site can come to play a big role in people's lives.