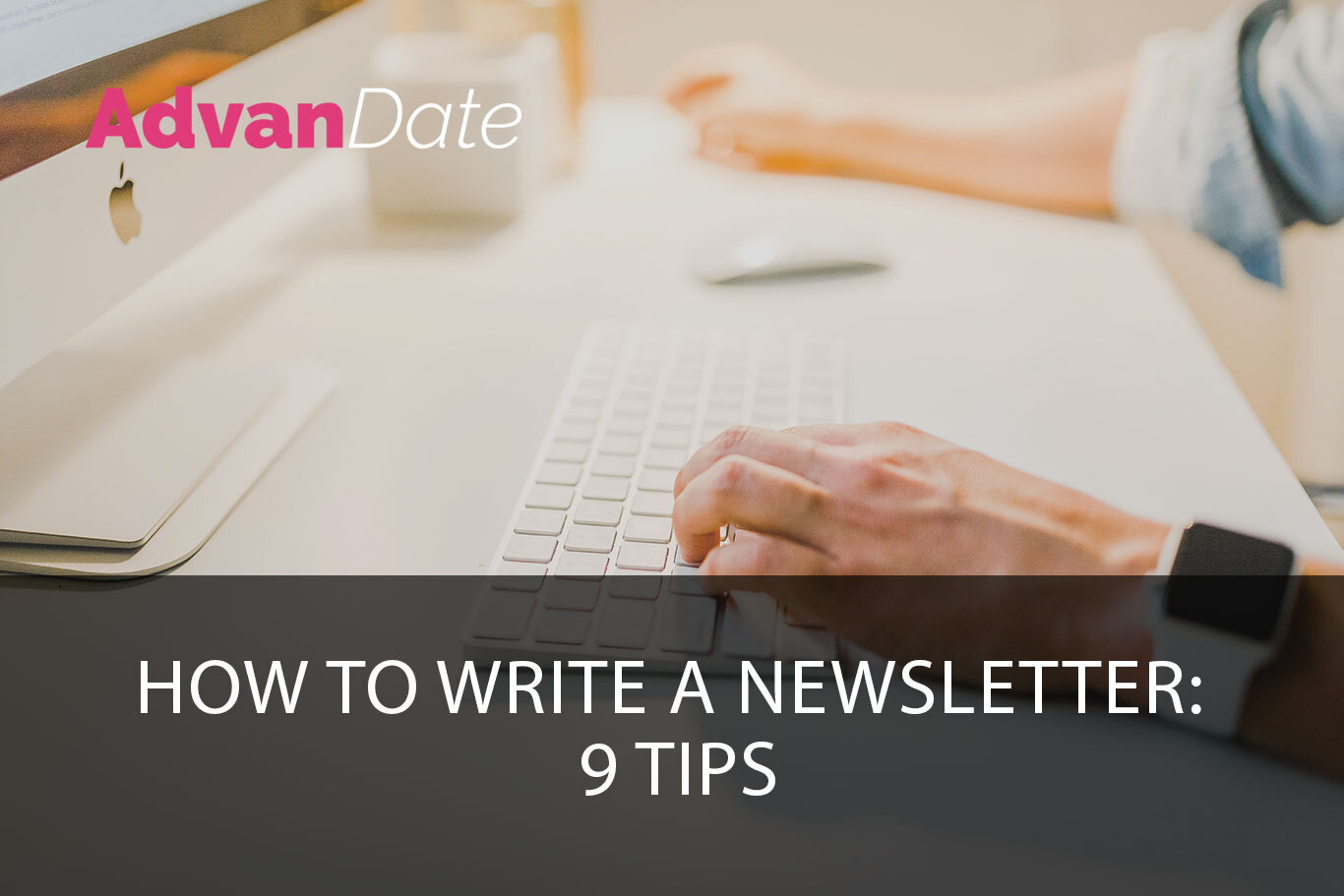 You are sitting in a conference room, trying to get ideas and figure out how to inspire your leads and customers, improve your selling, and stay ahead in the market. Someone just came up with a solution to all the problems in a newsletter. Newsletters are persuasive marketing and communication tools that provide various used functions. However, it's important to know how to write a newsletter in a right way.
Though many of us are underwhelmed with newsletters, some still would like to read monthly, weekly emails in their inbox. Sending a newsletter just for attaining the weekly or monthly requirements is not effective.
There are gazillions of newsletters received throughout on email and even in print. To harness the true power of newsletters, it is crucial to understand the psychology behind it and how to write emails that turn into substantial results. To create a successful marketing email campaign, you need to understand the technique to how to write a newsletter.
Email marketing is efficacious, a good newsletter can ensure constant web traffic, webinars, product sales, and other event registration. If you think that there's not much to know about how to write a newsletter, then you need to reconsider.
Let's take a look at below tips on how to write a newsletter
You could probably lose your reader's interest if you build irrelevant content. Effective newsletters are not sales-driven. In fact they are rich with information, stories, videos, and much more. If you're confused about how to write a newsletter, this article will help you in writing perfect newsletters for your business.
1.Define your goals specific of your newsletter
Before starting designing your newsletter template or even leading a step ahead, you need to think about why you want a newsletter. One of the biggest problems while focusing on newsletters are often cluttered and unfocused. To reduce the randomness of a newsletter, it is crucial to be specific about the topic.
2. Give people reason to subscribe
For your newsletter you need an active list of email subscribers. You need to give them a great reason for signing up for your newsletter. You can approach this by valuing your customer. Offer them some incentive, exclusive offers, or discounts in the future. Besides monetary value, you could offer them free seminars, e-books, or other such things.
3. Choose your focus
Good content should be a blend of interest of the company along with those of readers. Your content should strike a balance between marketing as well as engagement. Your customer mustn't lose sight and interest. Pitch people with valuable content.
4. Think about  newsletter idea
Decide upfront topics of your newsletters, what items you want to put forwards, and craft content as per it. Educate your customer, don't bombard them with commercial messages that are irritating to see. Balance your content with 90% of education and 10% promotional. Your subscribers don't want to hear every time about products and services.
5. Keep it simple and catchy
In this fast-paced world, we have limitations of timings, we find sources where we need to spend less time on chores. Though your subscribers sign up for newsletters, there is no guarantee they would open the mail. Don't engross the same subject line for each newsletter, instead, you should try a better approach by adding creative and engaging subject lines.
Make readers intrigued by the subject line so lure for opening an email. When people open an inbox, they turn for quick and digestible communication. As your audience will invest the least time in reading the newsletter, they need to understand simply and easily. Don't sophisticate, create simple and straightforward content. You could also stimulate readers and appeal their emotions by playing with powerful words.
6. Boost consistency without annoying subscribers
If a person is signing up your newsletter, they expect to hear from you consistently. Make sure you reach the audience and deliver the right content as promised. Slacking off will damage the reputation and your credibility will be lost.
Just because a person permitted you, don't take advantage of their privilege. Don't blast their mailbox with too many irrelevant or commercial emails. Stay away from controversial topics referring to politics, race, or other things.
7. Leverage your social media account
Social media accounts can create buzz around. If effectively handled with exclusive content, you could reap a lot from your followers. You could reveal little snippets of your upcoming newsletter which would create buzz around and people would share it with their family and friends. Implement gifs, photos, or any other things into your live-action.
8. Connect to trending topics or events with images
 As per the nature of your newsletter, you may grasp content for popular topics or events. Marketers often support the latest trends and perspectives around them. It can be an effective way to initiate conversation.
Remember Instagram hashtags, they drive traffic to Instagram stories and drive influencers. Also, you could include visuals in your newsletters, whether it be a video or images. Usually a subscriber spends roughly less than a minute to read a newsletter. They focus more on images and videos rather than texts.
In case, even if your subscriber is not reading every word, you can still create awareness and convey your message by sticking to visuals and videos.
9. Add a footer
Just as a subject line, your closing line is arguably the most important part of a newsletter. The footer rounds of communication, you should encourage readers to share information or add feedback through social networks.  Mostly the goal is to wind down and well craft a call-to-action. You need to be crystal clear with your call to action and explain to them what to do next.
Conclusions
No matter how many new strategies are developed in the market, email still matters and it can be effective as other marketing tactics. You could leverage newsletter methodology by implementing the right formula and focusing on the mindset of your readers. We hope above tips helps you to get the idea about how to write a newsletter.
Learn more about newsletters for online dating sites!