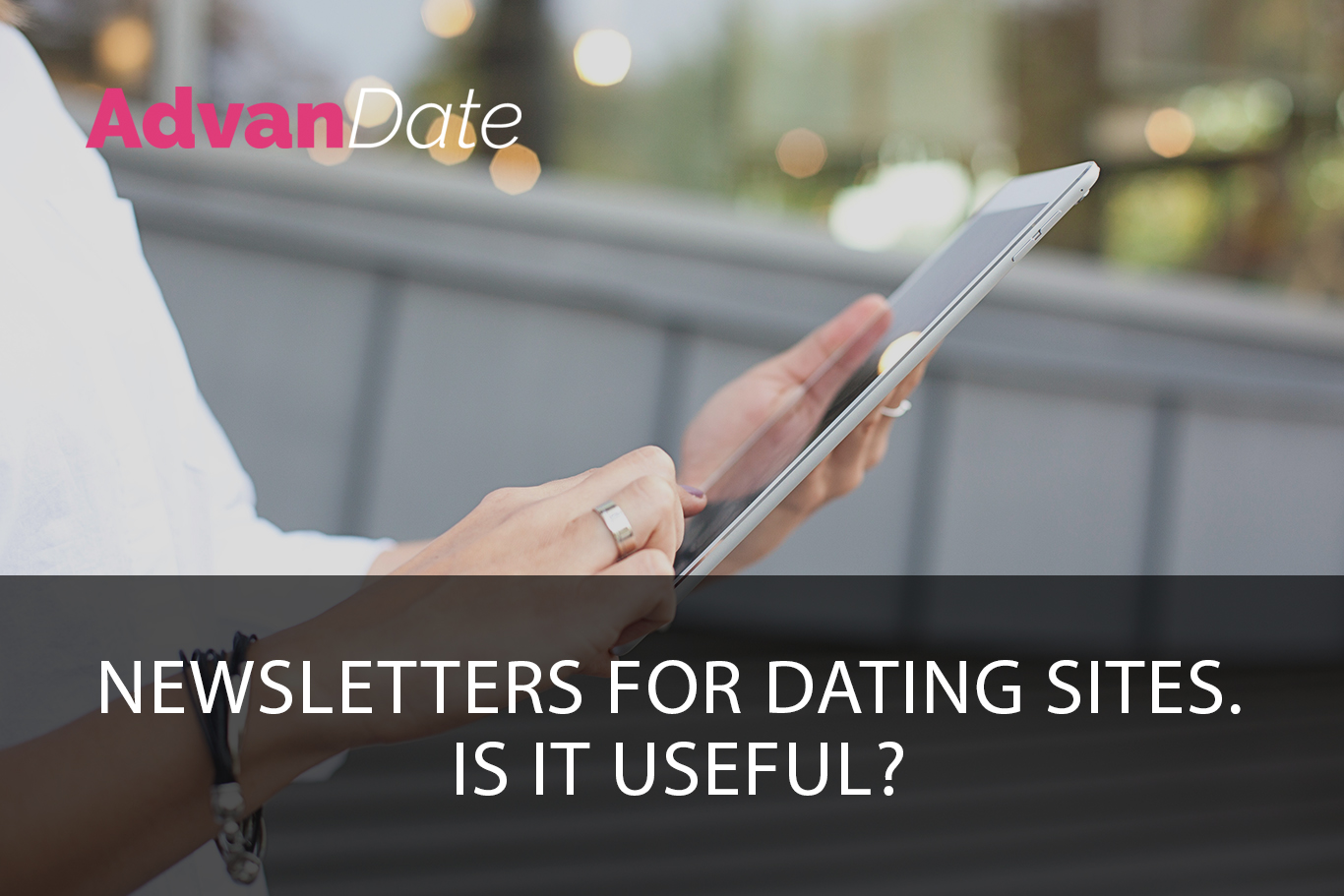 Marketing and other industry Gurus have been preaching that email is dead for long. However, there is no other better strategy that engages your customer and promotes brand loyalty than the so-called "Newsletter". Just friends or near ones update each other with ongoing changes, companies can build friendly relationships and grow their bond stronger by keeping them in the loop with Newsletters. Newsletters for dating sites are no different, it's fun to chase new customers while nurturing the old one same time.
Engaged and productive Newsletters for dating sites can boost revenue by 25%, as customers tend to enjoy and build more loyalty towards the brand which eventually results in more purchases.
Dating site newsletters are different compared to the business newsletter. Dating site newsletters are sort of personal advice and suggestions that are sent by a real person delivered directly in your inboxes. Some bloggers pour their advice in your inbox once a month while others frequently bombard your inboxes every week. You might also consider sending out Newsletters as a weekly or monthly digest. Whatever your option might be, you need a couple of suggestions to create an effective yet worthy Newsletters for dating sites.
Benefits of newsletters
Most of us consider newsletters as annoying because they do not serve the purpose of a newsletter rather than promotions. Business newsletters are not intended for reading. Instead they grab your attention and promote so many links either as a deal or announcement.
Newsletters for dating sites focus on limited audiences and with an intention to build a stronger relationship which eventually leads to more open rates compared to commercial e-mails. Dating site newsletters should have a personal touch that grabs attention and engages customers to read from beginning to end. You should follow proper metrics and structure to get an effective newsletter for dating sites.
If you invest the time and take up effort into crafting a newsletter you would reap numerous benefits from it.
1. Adds a personal touch to relationships with your client.
Dating and matchmaking are about cultivating relations. Newsletters for dating sites can enrich relationships through proper advice, tips, and much more. The newsletter doesn't have to be limited with advice, you could add games, IQ tests, activities, suggestions, and much more. Sending newsletters creates a bond between you and the audience, it reminds readers about the company. Whenever they require a product or service, they prefer to call from one they hear regularly.
2. Enhance your search engine presence
Your newsletter would include backlinks to your website, whether it is promotional or personal. Including these links promotes to drive recipients back to your website that eventually promotes your presence in search engines. When your presence is viewable, it would bring new potential customers for your business.
3. Sales
As a blogger, you know your business best, and communicating with customers shows them you care for them. You could introduce them with strategies, approaches, and much more via newsletters. Newsletters for dating sites are an important venue to advertise about products and services. Your newsletter could explain the benefits and services to customers. It encourages customers to follow the brand and simplify the sales process.
4. Increase traffic to your blog
As per studies, there are about 80% of readers that open and read newsletters from bloggers. Gravitating your customer organically through the site is not enough, you want more customers to participate. Your email newsletters for dating sites play an active role in driving traffic and sales. You need to invite, encourage, and incentivise their presence to accomplish your target.
Understanding Metrics
Marketing analytics strategies have become a frightening buzzword as they imply statisticians and confusing bundles of numbers. Gratefully, the metrics on newsletters campaigns are straightforward and extremely effective.
Understanding the concept of which newsletters section is effective, you could focus on improving customer engagement. Observe how often the newsletter is opened and how many links are followed within it, how many people send it to a spam list, unsubscribing rate, and delete without putting efforts to open it. Once you understand these metrics you would be able to justify what are customers interested in and what can turn them off.
Grasp the content and style strategies that have favorable metrics to enhance interest and click through rates of dating newsletters. Always coming up with relevant, interesting topics for a newsletter can be complicated, but there are few sources that can help you generate and build an effective strategy.
Ultimate results of newsletters
Four in ten Americans have used an online dating site or read frequent blogs. Many people follow advice and tips and find a spouse or long term partner through dating. Public attitudes towards online dating have become more positive and social networking sites play a prominent role in it.
When used effectively, newsletters can drive you the most effective results. They are proven digital marketing tools for proactively acquiring subscribers and driving business to your blog. Companies that spend on email marketing typically offer returns of $45 to $50. The biggest barrier in entailing a newsletter is many people view it as a chore.
There is no need to craft a long, in-depth newsletter, mostly small and creative ones can divulge the audience and improve customer engagement.
Winding-up
Although you might feel that you are digging the past trend by creating an email newsletter but adapting an old strategy with newer methodology can pull an audience in your blog. Regularly curating interesting broad topics and updating insights, recommendations, reading, can gain potential customers and eventual revenue.
Decide your goal, whether it's monthly, weekly, or daily, as per it creates content, nails the design and delivers high-quality output. Implement fun, fresh ideas for your newsletter that should contain valuable content and help the audience accomplish their goal.