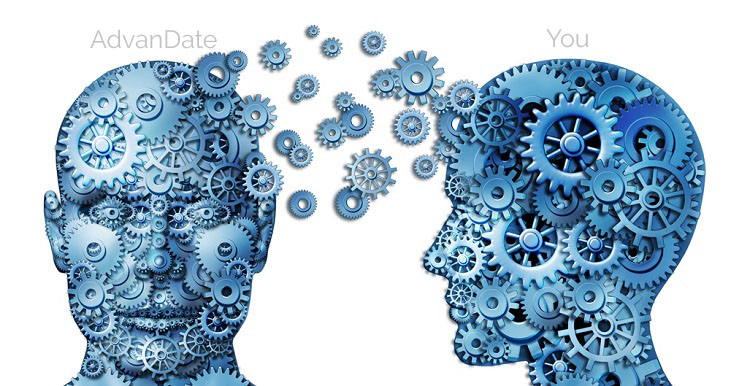 Do you want 20 years worth of online dating knowledge given to you for free? All YOU need to do is call us. We have been in the online dating business for over 20 years. Yes, over 20 years. Back in the day we worked along side MatchMaker.com. Yes, over 20 years. We've learned a lot in this time. Over 20 years in the dating business and 15 years in the dating software business. What you get is first hand knowledge of the dating industry at no charge.
We've started thousands of dating sites and consulted on thousands more. We have a wealth of knowledge about many sectors of the online dating world with huge knowledge in niche market dating. Whether you're starting a general dating site or a niche market dating site, AdvanDate can steer you in the right direction. We're not here to sell you dating software, we're here to help you succeed in being a dating site owner. It's our mission, our objective and we fulfill that every day. All YOU need to do is call.
What does over 20 years in the business get you? It gets you inside information on how the dating business works. What markets are too saturated and what markets to enter into. Below is just a small sample of what you would expect to hear from us when you ask us about this industry:
Hot dating markets to enter into.
What type of memberships work for your members.
What is onboarding and how can it help you get more members.
Understanding all the terms that can make you more successful.
How to look and learn from the competition.
How to keep scammers and spammers out of your site.
Retaining customer memberships to increase revenue.
Whether to be free, paid or freemium.
Understanding the lifespan of a user and how to capitalize on it.
What works and what doesn't.
And a whole shitload more!
Online dating is not rocket science. It's a learned trade and all you need is all the RIGHT info to make the decisions and that's what we'll give you. At the end of the day it's a business and you need to make money. Let AdvanDate show you how to do it.
Call us at 843-812-5900 to find out!