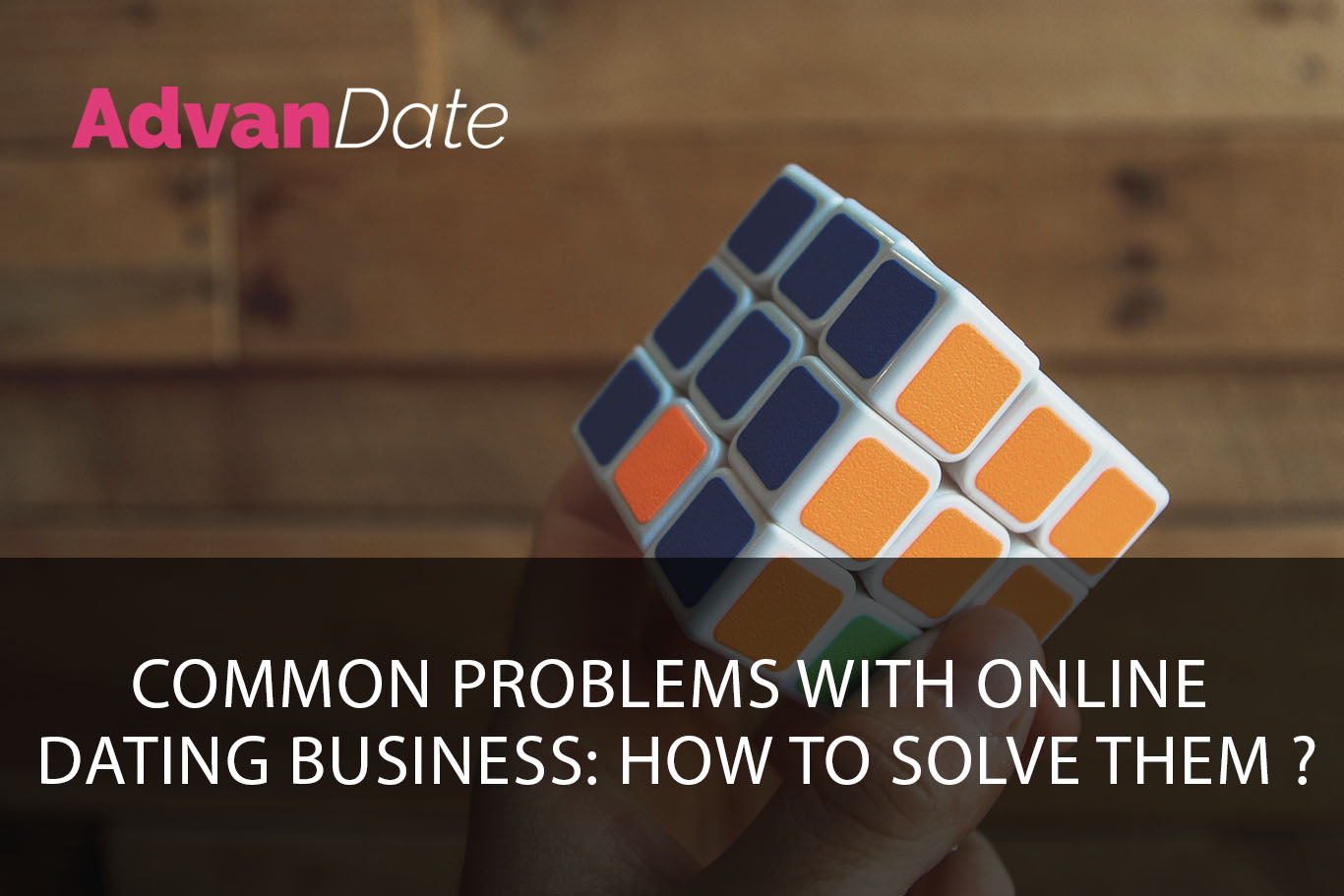 There could be lots of problems with online dating business or with any other business when you starting it. New businessmen often seek out options they have as an angel investor in setting up an online dating business. Well, with the segment already being saturated, the need is out.
With just 91 million singles ranging between 19 to 44 across the globe, and ten thousands of dating websites across the world, it gets tough and highly competitive to start a new one. But, then again even with so many problems with online dating business, you can still find plethora of opportunities to grow your business.  Below here are some of the common problems of online dating business which you should keep in mind before you spend your time and money in vain.
What are the common online dating business problems?
1. The market is completely over saturated
First one of all problems with online dating business is its market. As per the stats, you have over ten thousands of dating sites across the world with 1000 new developing annually. If you check your market on Google and get stats as these, it is better to switch to some other field with less competitors so that you have your space to grow.
Solution: But, despite such huge competition, people continue to experiment. It is very important to study the strategies, growth patterns, stats of the other online dating websites and then plan yours. The lesser the mistakes, the more are your chances of success.
2. This dating site suffers due to the Facebook model Start-up issue
Several business opportunities such as this needs thousands to millions of users before actually new users and advertisement companies generate interest to put their money. Thus, the investment of time and money needed before you start earning profits is magnificent. Facebook initially spent $150 million before it generated positive cash.
Solution: You should get investors for your business from beforehand by revealing your essential marketing strategies. Make them believe in your idea to generate funds for efficient promotion and to develop you site in the initial days. Be ready to bear losses in the primary years.
3. Barriers to entrance are tough to setup
If you are a new startup, then the right way to ascertain your survival is to file patents to prevent your competitors from copying your strategies. Dating isn't a scientific procedure and those who have entered first already have the advantage in their hand. So, think about this challenge.
Solution: In order to make a patent of yours, come up with something unique and new. It will not just attract new visitors to your site but also grab the eyeballs of other dating website users.
4. Separating your venture from present businesses is problematic
In actuality, dating is a social venture so Facebook can easily enhance and work in this field. Google can also be of great help in related to image matching or to capture a particular genre or market. Hence, you should not separate your website from the other social media websites and Google.
Solution: Include tabs of Instagram, Facebook, Twitter on your social network so that users can relate to the most common social media platforms from your sites. Use Google for everything, right from promotion to setting up the right SEO for your website.
5. Dating business is being misrepresented
Online dating scams to get attention or to start making immediate money are highly problematic for new entrepreneurs. Often startups fall a prey to these fraudulent and end up spending a lot of money.
Solution: Remember, there is no shortcut to get immediate attention of the users or to start making immediate money with your business. Learn to go step by step.
6. You cannot quantify customer value proposition
Customers and investors both wish to get returns against the money spent. Value phrases like "simple to use" or "get better partners" fail to compete with phrases like "50-percent off" or "slash 50 percent".
Solution: Hence, it is important to go for quantifiable value proposition in order to gain the attention of the customers and investors.
7. Be alert of extraordinary turnover and low loyalty circumstances
Loyal customers who get locked in the excessive cost of switching is what every dating business and investor desire. Dating services immediately lose their business when the applicant finds a match or when they don't look for a second match.
Solution: Hence, you should put up opportunities with low client churn potential. Make your dating so attractive that people come again and again.
8. Go for business areas which aren't squeaky clean
Dating business have a tag of high failure rates and slight business hustle, hence professional business investors avoid it. But, others in this segment work include gambling, work from home opportunities. Make sure your new ideas don't have these qualms.
How to solve the common online dating business problems?
If you think you can survive the tough competition put up by the online dating websites and could make a way of your own, then only you can grab investors and customers for your venture.
Still the online dating market, just like any other oversaturated market has plethora of opportunities for those businessmen who are ready to think outside the box. Even the recent apps and websites like DoggiesMatch or SupernaturalDating have gained prominent profits and made a place of their own.
So, if you are looking for investors or to get an audience for your website, you need to have an extraordinary idea. As a founder, you are the first and biggest investor in your company, thus going through reality check is very important. Get rid of these problems with online dating business and commence working on it from today on!