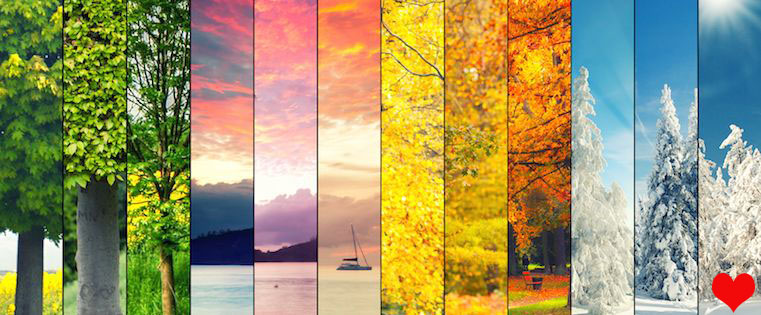 So you're looking to start a dating site but can't really come up with an idea. Here at AdvanDate, not only do we provide dating software solutions but we also give you ideas on what types of dating sites to starts. We've always said that dating sites should be started around ones hobbies and passions and that is still true but you can still venture out into unknown areas. For example, at the time of writing this post we could not find any seasonal dating sites. So, there's an idea for you. A dating site that changes with the seasons.
You could have 4 different themes for your dating site throughout the year. This means for Spring, you could have a Spring theme with beautiful images with nice colors popping where you can say "It's Spring and love is in the air.". Then once Summer kicks in you can change it to a more Summer theme with outdoor images and colors reflecting the season with a more Summer like look and feel. Then as things head into Fall and Winter you can change your site accordingly.
So as you can see you can change your dating site to reflect each season without having to start a different dating site for all 4 seasons. This design gives your members fresh content that fits into their seasonal moods unless they are in Australia where they really don't get Fall and Winter but if you're here in the states then by all means think about doing it.
Now again, at the time of posting this we could not find this idea so there you go. We expect to see some really cool seasonal dating sites created. You're welcome! 🙂