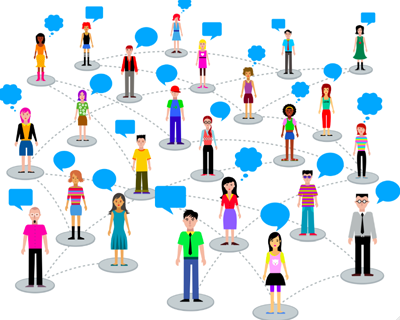 The beauty of the AdvanDate Dating Software is that you can not only use it to start a profitable dating site but you can also use it to start a social community site. This is done simply by changing the profile questions to the type of site you are starting. Not only can it be used to start a dating site or community site but you can start any type of profile based site. In the admin area you can change all the profile questions to fit the type of site that you're looking to start. You can even change the genders to start other types of sites.
Because the dating software has features like Forums, Events, Groups, Blogs, Classifieds, Videos and Music, the possibilities of different types of sites are endless. You can turn each feature on/off via the admin area if you wish to not use some of the features. We also include many different types of templates for a social networking site.
With the social networking software you can charge for memberships or keep it free. The software includes many different payment gateways including PayPal, 2Checkout, Authorize.net and others. Using the dating software as social networking software is very easy. You just need an idea for a social networking site and let the software do the rest.