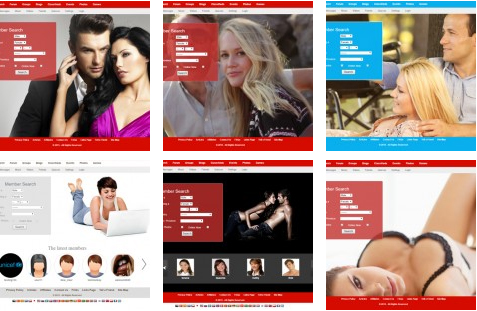 In keeping with our tradition of releasing new templates, AdvanDate is pleased to announce 6 new template designs. These templates are now in version 11. If you already have version 11 and would like to use any of these templates then please contact us and we'll email just these templates zipped up. That way you don't have to install the full version.
What is great about these new templates is that you can swap out the front image with your own image if you want to change it. Just be sure the image is the same size that is on the front page.
Included in the 6 new template designs, we have included a video template. This new template is called v18_video and features a live action video on the front page.
These new designs bring the total of dating templates to 52. If you would like to see a new template designed please send us the details.