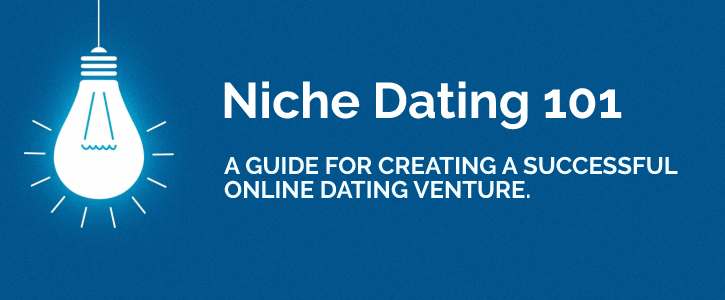 Having over 15 years in the online dating business has taught us a lot of things. Below we have outlined a few things that should be considered Niche Dating 101. It's really just a little guide for creating and running a niche market dating site.
Create a Niche Market
While some might already have niche dating ideas, others might be looking to create a niche. Niche dating sites can be created based on hobbies and passions. If you're into motorcycles and love cats then you could start that type of niche dating site. The possibilities are endless when it comes to creating niche dating sites. They are created every day and they can be very successful. Be sure to do research on what is out there. While you might find another site doing the same thing remember that there can be more than one dating site in that niche. You want to make sure that the niche your looking to create is not saturated. If it's not then attack it.
Just Starting Out
When you're just starting out you might want to have your members start paying but keep this in mind, if you have only a few members on your site, no one is going to pay to communicate with those few members. A successful dating site has to be kept free until a good profile base is built. So the question is when do you flip that payment switch on? While some types of sites might want to flip it on after a few hundred members, others will want more members before they do. An example would be if you were starting a dating site in your local city. So a few hundred members would be a good starting point but for sites that are more broad or global, they would require more members before flipping it on.
While some dating sites have more men than women, you will want to have your women to men ratio about 60/40. The more women you have, the better it will be for men to pay for subscriptions. So your marketing efforts should be geared more towards obtaining more women.
You can monetize your site while it's in free mode. You can place ads on your site to generate income. You can add AdSense or AdvanDate Ad Network to your site.
Memberships
There are two memberships you should create. A monthly and a lifetime membership. While a monthly membership is a good membership to offer, a Lifetime membership might be in order. Here's why. The average length of time a user stays on a dating site is about 3 months. If a user pays for 3 months at $20 dollars per month then you've only collected $60 dollars from that user. If you offer a Lifetime Membership at $149 then you have more than doubled the amount you received from that user. This is the exception and not the rule.
Communication
Don't bury contact information in your site. There is a contact page in the software so be sure you utilize it and be sure that you respond fast to questions from your members. This will speak volumes about your site. Also, put a phone number on your site. People will have questions and you want your customers to have the warm fuzzies about your site. Customer service is key so be sure to be personable and friendly with your members.
Marketing
You no doubt will be doing some marketing. So it's important that you utilize Twitter, Google, Facebook and Pinterest. You want to create accounts on all those social media sites. You want to link back to your site and post often.
For Twitter, you want to start following all Twitter accounts that are dating related. Most will follow you back so this is a good way to promote and it's free. You also want to Tweet often. Tweet about your site/niche. Tweet about everything related to your site and Tweet often.
For Facebook and Google you want to create those pages and link back to your site. You want to post news to these sites often. Google loves updated news/articles and ranks them well.
For Pinterest, you want to create your account and start posting photos of your niche. Be creative and post post post.
Overall, you want to be active with social media. These are all free options that cost you nothing. Be active, post often and engage people.
In Closing
People create new dating sites every day and a lot of them are very successful. The key is to not give up. Create an idea that is not being utilized and go after it.
If you need help, just ask us. That's what we're here for. Put our knowledge of the online dating industry to good use. We love talking about it.