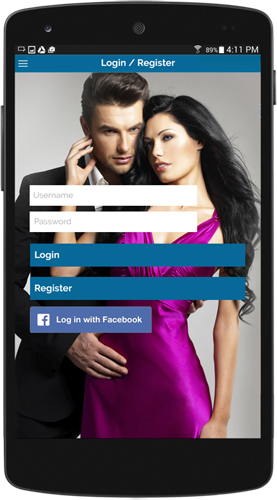 AdvanDate is pleased to announce that we are developing a new full featured mobile dating app for Android and iOS devices and it will include features from the desktop version of the dating software.
This new app will be included in the Professional, Developer and Platinum packages. If you already own these packages then this app will be included in your package so there will be no need to purchase it.
This new mobile dating app is slated for release at end of August, 2016.
Below you'll find some screenshots of the new mobile dating app.