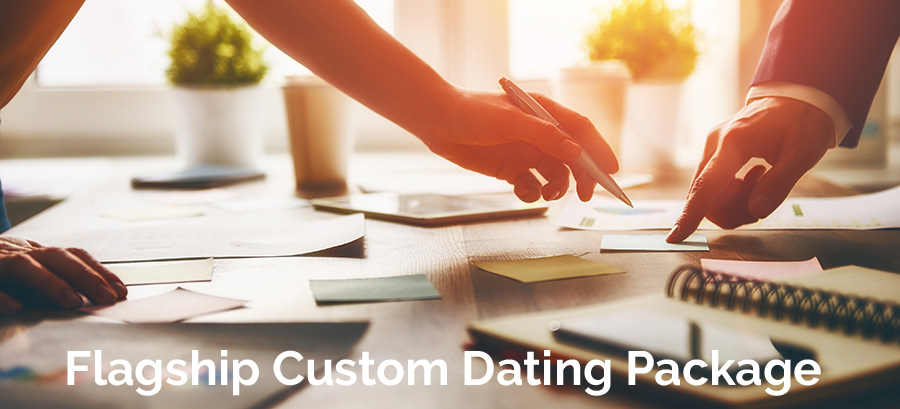 AdvanDate has released a new custom dating software package called the Flagship Custom Dating Site Package. Here are the details.
This new package consists of 500 hours of custom development along with a custom dating template designed to your specifications. It also comes with 6 years of free hosting as well as 6 months of SEO service and includes $1000 worth of advertising credits in our advertising network partner NicheAdNetwork ✝.
The Flagship Package is designed to let you create a uniquely custom dating site that combines your vision and our dating site expertise to build a different type of dating site to the masses and when you add in the $1000 advertising credit, your new dating site will get the launch it needs.
Along with the above key features, you'll receive a customized mobile app to compliment your new dating site. This customized dating app will be automatically submitted to your Apple/Google store accounts.
So if you're ready to partner with a trusted dating site partner then give us a call and we can help you bring to market the next best dating site.
✝ NicheAdNetwork is a leading advertising network for niche markets with a huge dating presence. NicheAdNetwork boasts over 200 million monthly impressions in their dating channels.