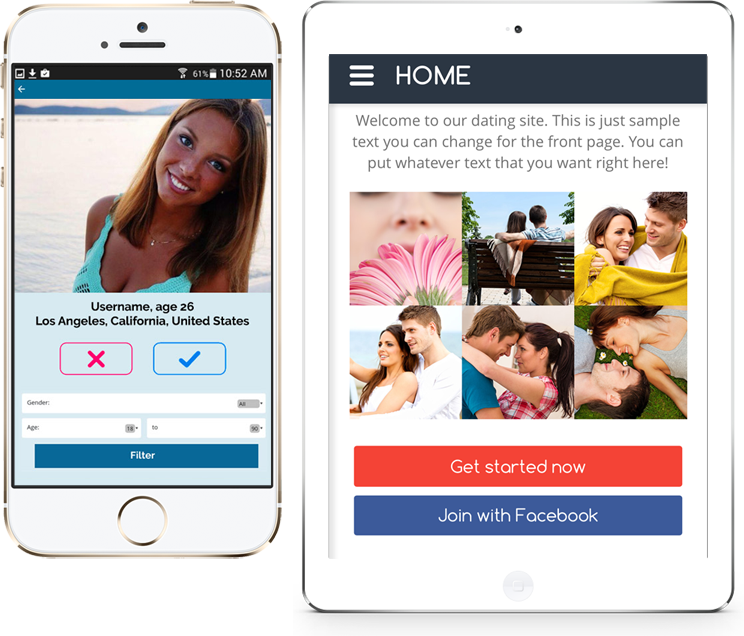 Are you searching for a mobile dating solution to offer your dating site visitors? AdvanDate can help you with your mobile dating needs.
AdvanDate offers two unique mobile dating solutions. The first is the Mobile Dating App for Android and Apple devices and the second is the fully Responsive Dating Software.
Mobile Dating App – The Mobile Dating App has all the dating features of the desktop all rolled into a nice little app that your visitors can download from the Apple iTunes and Google Play Store. The app connects to your dating site using iCupid Dating Software 12.1.
Responsive Dating Software – Responsive dating software means that your dating site will adapt to any device your members visit your site on. Whether it's a iPhone, iPad, Android or any mobile device, the screen will adapt to the users device giving them a great mobile experience. Simply check out any of the Dating Demos on your iPhone or Android device to see the responsive dating software in action.
If you have any questions about any of our mobile dating software solutions, feel free to contact us.