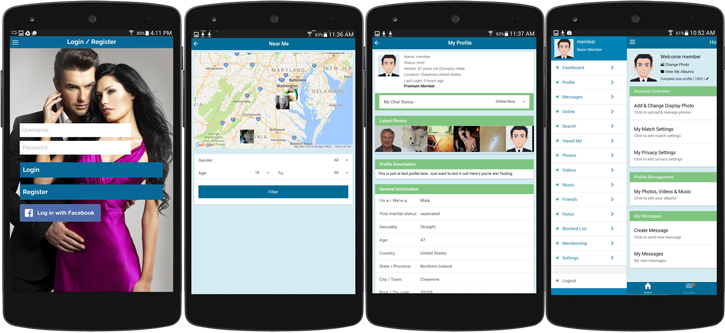 We get this question probably a few times a week. The question is "Can I start a dating app only dating site?" and the answer is yes. A lot of people are content on starting an app only dating site and while it's not a bad option, you do need to know how to do it correctly and understand the Google search ramifications. By having an dating app only site you're forgoing the traditional search engine optimization whereby your site will show up in the Google results for your keywords. With a web based dating site you can gain organic traffic on Google for your keywords but with a app in the Google Play Store or iTunes Store it will work differently.
So how can the AdvanDate Mobile Dating App be set up for app only site? It's easy. Here's what you do. Install the iCupid Dating Software version 12.1 on your domain. Setup your dating site profile questions how you want them. The app will connect to this to show the profile questions of your market. Now if you're wanting app only then you'll need to create a custom front index page that promotes your apps in the app stores. So visitors to the domain will see the links to the apps. Then get the app listed in the iTunes and Google Play stores. Now you don't have to have just the app only. Anyone that registers on your domain dating site will be in the app.
You can't just put the dating app in the stores and think people will find it. You will have to perform search app optimization for your mobile dating app.
One of the best ways to get results for your dating app is by adding appropriate keywords to your Dating App Title and Description when you submit your app to the stores. Also know that Google will index the reviews from the app so having your keywords in customer reviews is a plus. For example, if you have the keyword "Online Dating" in your Title, Description and and that keyword appears in users reviews, you'll get a better ranking. Keep in mind that Google considers keywords at the top of the page more important than keywords at the bottom where the reviews are but keywords in reviews, while minimal, will help in your overall dating app ranking.
Got questions about how to get it all done? Feel free to call us at 843-732-4944 to discuss.