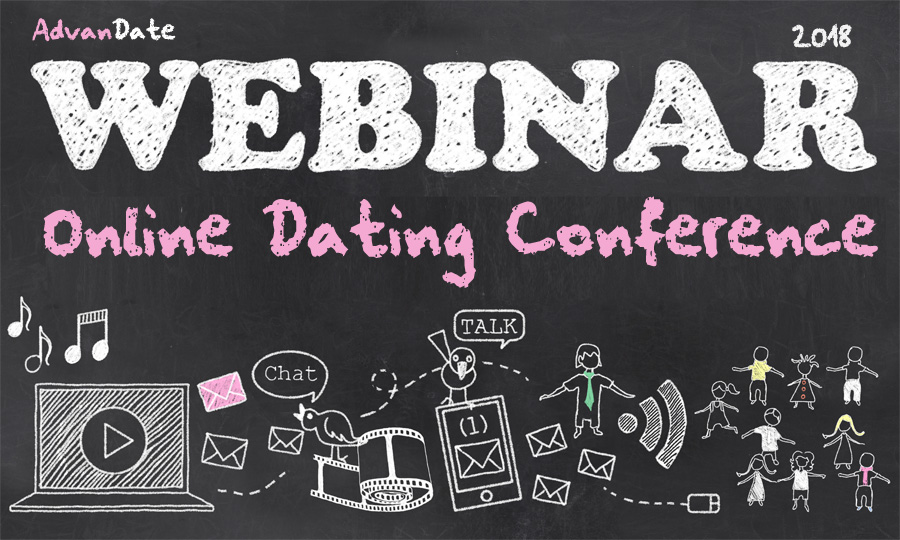 AdvanDate is pleased to announce the 2018 Niche Dating Conference. This years conference will be another live video chat webinar and will take place on Saturday December 8th at 8AM MST.
The Niche Dating Conference Webinar will be hosted by Michael Allen whom will also speak and and other guest speaker will include Joyce Conley who will speak about enhanced digital dating site marketing tips. Other guest have been invited so once they are confirmed we will update this information.
This dating conference is a unique internet dating conference that is designed specifically for niche market dating sites as the functions and marketing of niche market dating sites are very different than main stream dating sites.
Topics during the conference will including the following:
Niche Market Dating Industry
Dating Site Marketing
Dating Business Models
Social Media Marketing
Dating Affiliate Marketing
Proper Dating Site Setup
Dating Site Monetization
Sales Funnel Strategies
Mobile Dating Strategies
Combating Dating Fraud
Stopping Dating Spam
Fundraising and more
For more details please visit the Niche Dating Conference page.
Note: A spot in the Niche Dating Conference is included in ALL packages!